Scooby Doo waiting to be worn tonight...
FYI- Lincoln is not Kim Kardashian with the outfit changes. I thought it would be too cold to wear his Batman costume, so I talked him into wearing an old Halloween costume from my moms for tonight. ( I may have to add his cape)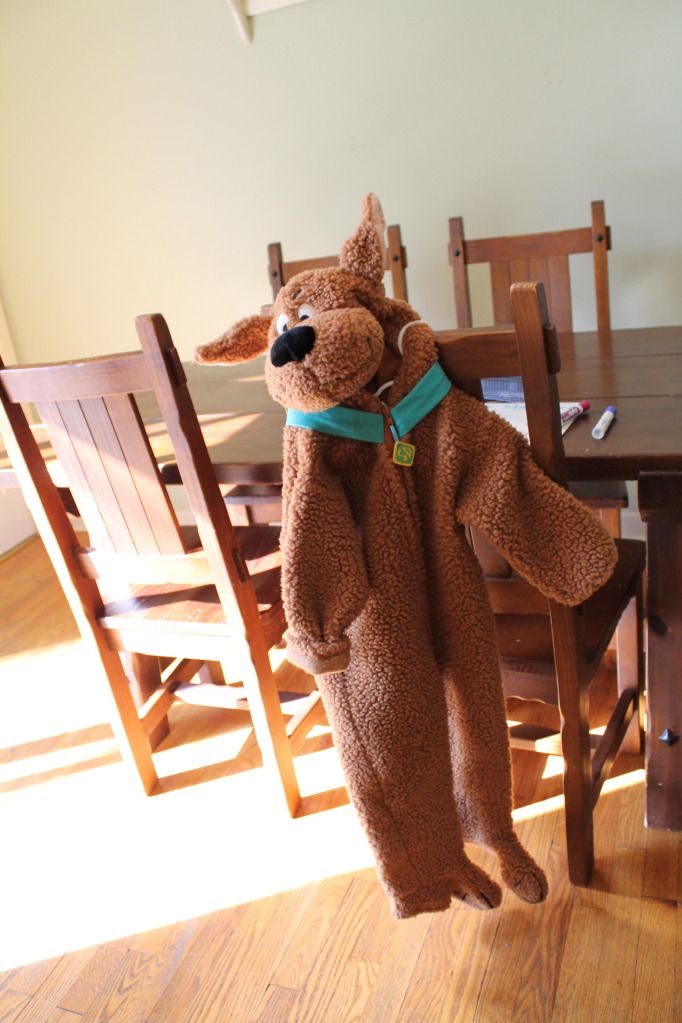 Our Halloween rats scampering around...
Drawing a ghost... or snake.. I'm not sure
Making Boo-nana pops. Thanks Skinnyytaste.com