Nate had a day off work a few weeks ago and we took the kiddos to Union Station and Crown Center to meet Santa Claus. I figured Hazel would totally flip out on Santa's lap. She is totally going through the stranger anxiety stage of life. But, she played it cool. I tired to help Lincoln prepare an answer for when Santa asked him what he wants for Christmas. But, he froze up and told him "I dunno." So much for preparation! I don't think he quite gets this whole Santa Claus thing yet. Maybe next year!
You have no idea how hard it was to get him to sit by the tree for a picture.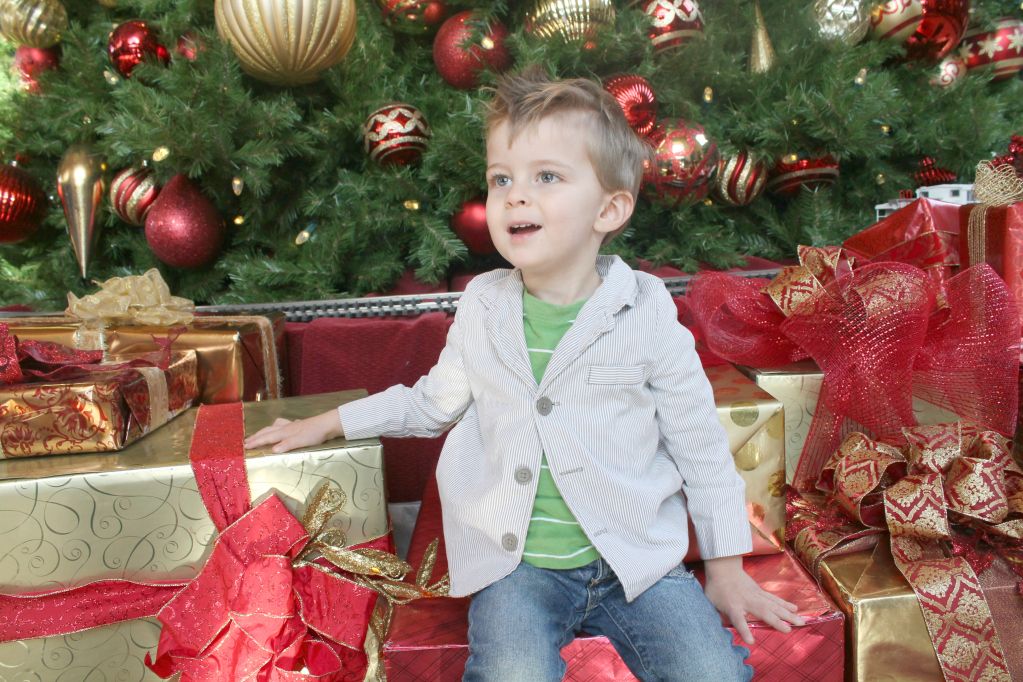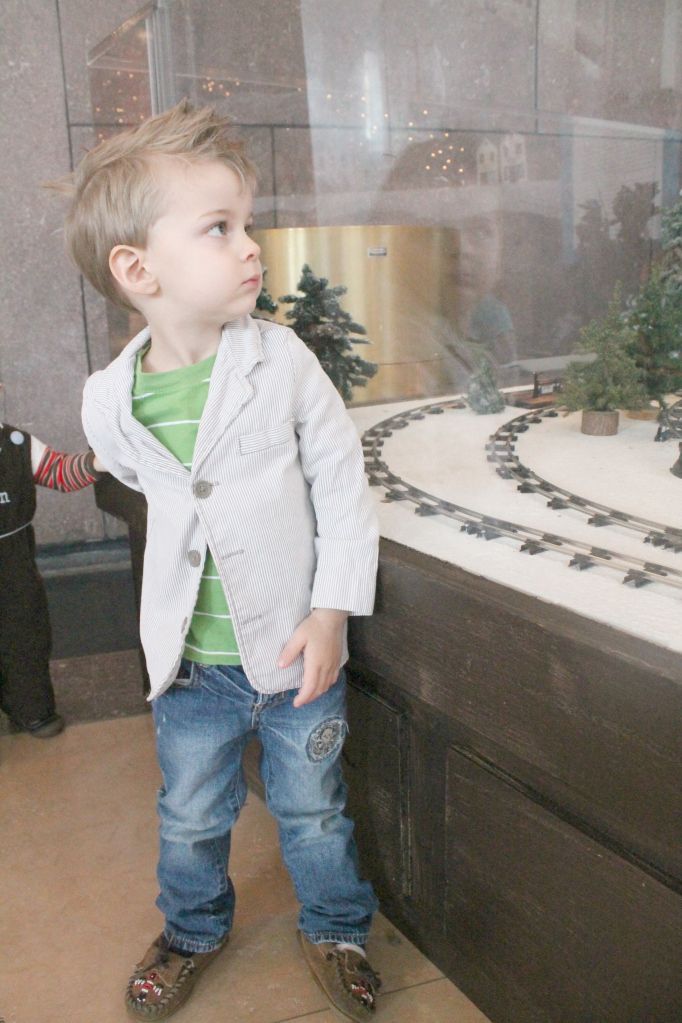 Taking a break... it's a long walk to see Santa
He didn't know what to do with himself!
I picked out a special bow for Hazel, and it fell off the headband. I cannot believe she had to be bow-less her first time meeting Santa.. how embarrassing. :)