As I was digging out Hazel's monthly onesie stickers, I noticed I only have FOUR left. insane. Anywho-this month Hazel has moved into the big bath with Lincoln. As long as she has a bath toy she loves it. It feels like she has been teething for an entire month, I was convinced all her teeth were coming in at once. I just knew I would get her up one morning and she would be smiling at me with an entire mouth full of teeth (kind of creepy if you picture it in your head!) But, only TWO little boogers on the bottom are poking through. Right now her favorite thing to do is dance parties. She LOVES for us to hold her and jam out to some tunes. I absolutely love that she plays with her hair when I'm nursing her. She twirls it until she falls asleep. On her effected side (sprengels deformity) she has a limited range of motion with her arm, so she can't reach her hair and plays with her eyelashes instead. :)
Ha- just noticed Lincoln in the background. Not quite sure of his choice of seating. Also- pretty sure he is in his underwear in almost every picture.
She will sit and play Lincoln's piano all day long. Perhaps she has inherited Nate's music gene. Lord knows its not from me. I have been trying to learn Chopsticks for years. It's so darn hard.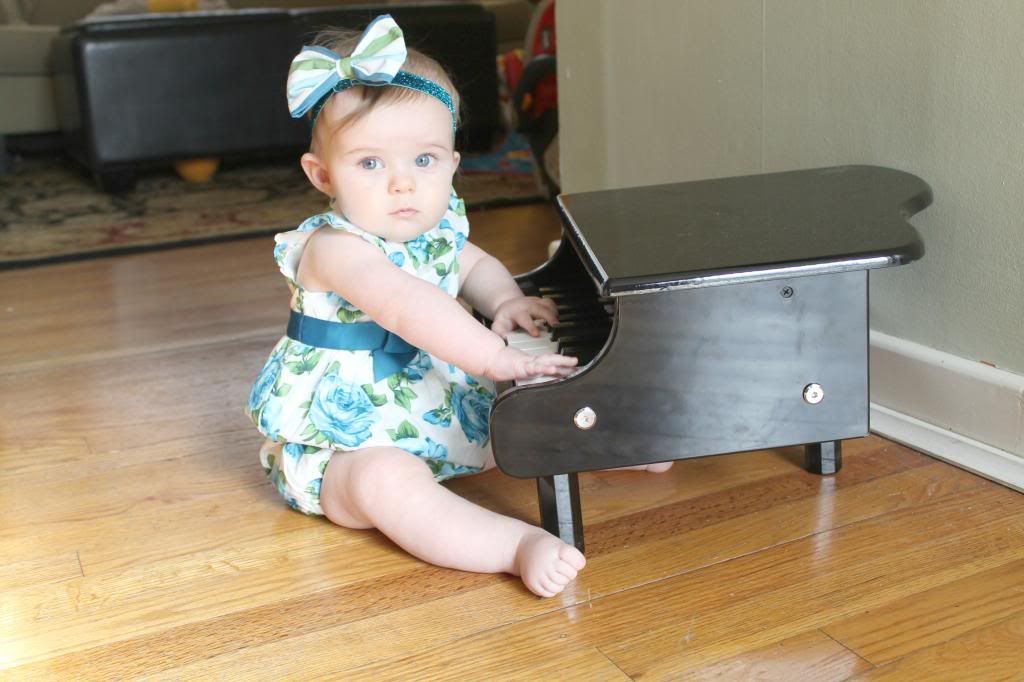 ps. This is her outfit from her 3 month pictures. It's size 0-3months. She is quite the nugget.
Get it girl... really feelin it.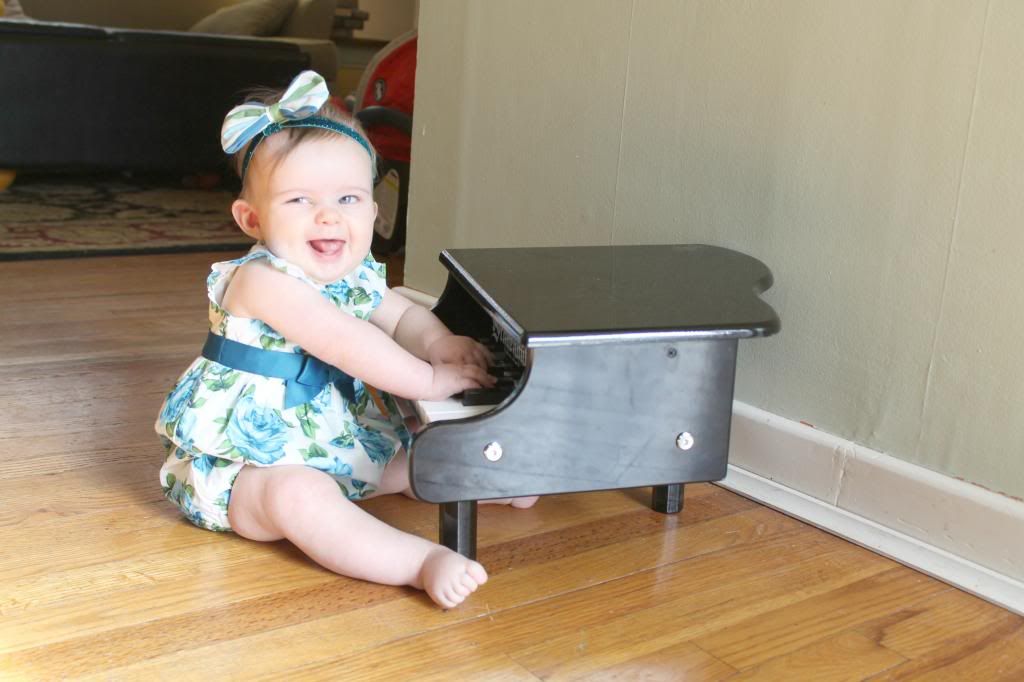 So glad I bought monthly onesie stickers. She has ripped every single one off since 5 months.