We decided to have a little family movie night on Friday . Lincoln is finally starting to sit and watch movies and I'm loving it! His favorite right now is Monster, Inc. Which is his requested birthday party theme. His favorite character is Randall (the bad guy!) So he calls it his Randall birthday party. He is actually understanding movie plots and it's crazy to see him go through all these emotions throughout the film. I never realized how much drama is in Disney/Pixar movies. I decided to go with Finding Nemo. I thought it was safe. He made it past Coral's death, he made it past Bruce, (the shark) but he finally made us turn it off when Darla came on. Apparently, Lincoln is not a fan of headgear. He was so upset that she was going to get Nemo. He told us he wanted to go to bed and to turn it off. That's a first! I'm really glad I did not turn on Lion King. I remember bawling like a baby when Mufasa died!
It's so hard choosing movies for two-almost three-year olds. In Monsters, Inc. Randall calls Sully stupid. So, for the past two weeks when Lincoln gets upset he screams, "Mom, your stupid!" Luckily, I'm not that sensitive. Even in public. At the grocery store. When everyone is looking at me.
I decided to drizzle a little chocolate on our popcorn. I'm not a huge fan of popcorn, tastes like crunchy air to me. But, chocolate makes everything better. Except for my thighs and my couch that is covered in chocolate fingerprints.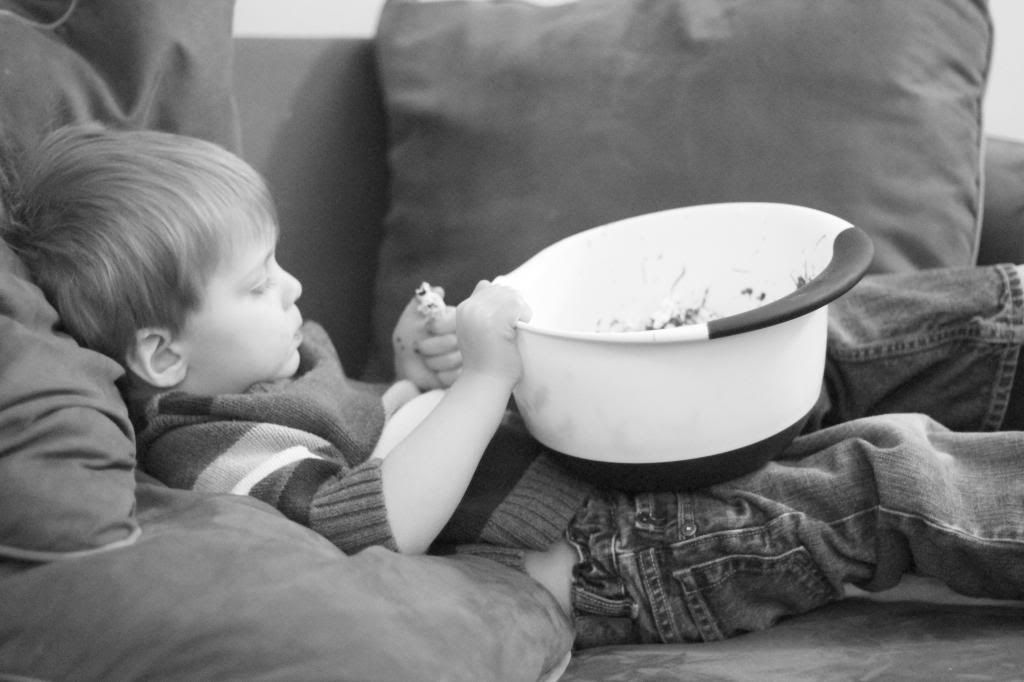 Of course I had to make a Nemo themed dinner. Lincoln loved the octopus hotdog.