A little late posting, but.. Hazel is seven months! Over the last month she has really grown. She can now sit up by herself, she is getting some bottom teeth, and blowing raspberries. Once she gets started it's hard to get her to stop! This girl knows what she wants. Her and Lincoln are already fighting over Christmas toys. If he has something she wants, she lets him know it. It's been a bit difficult getting Lincoln to understand that she is just a baby. But, the times he does share with her and bring her toys are so sweet.
As for an update on her health, we went and visited a Geneticist a couple of weeks ago. They diagnosed her with Klippel-feil sequence. Which apparently can effect a lot of things. So now we are having to see a Cardiologist, Optometrist, ear doctor (not sure what they are called) Pediatric Gynecologist, along with her Orthopedic surgeon and Urologist appointment. So, right now we are kinda of just playing a waiting game.
I can see how some may argue this bow is too big.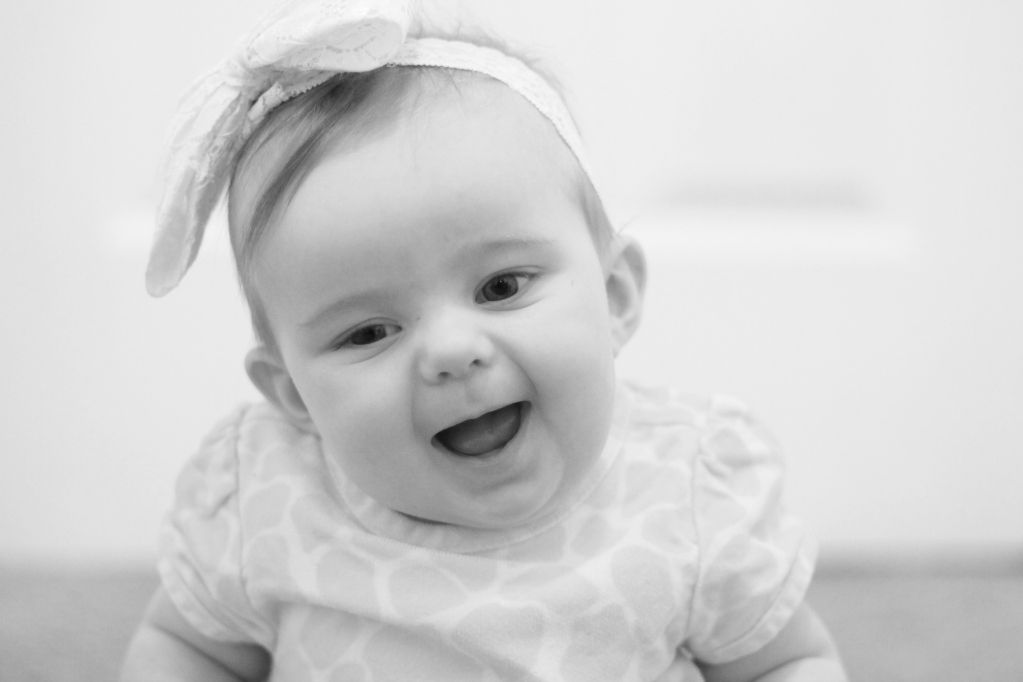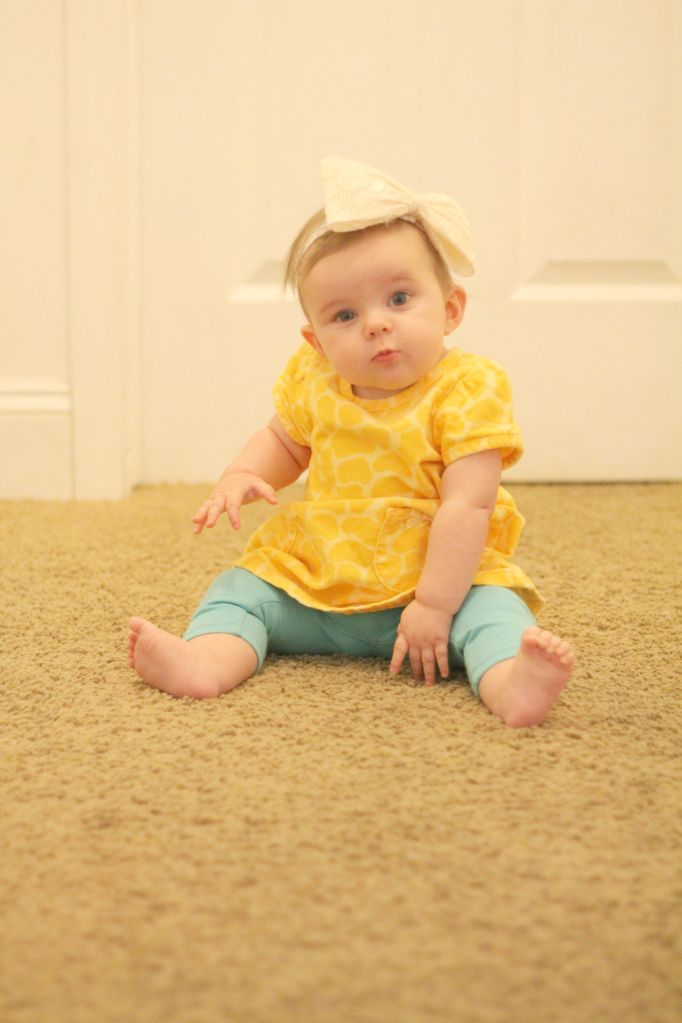 She rips her monthly stickers off the second I put one on!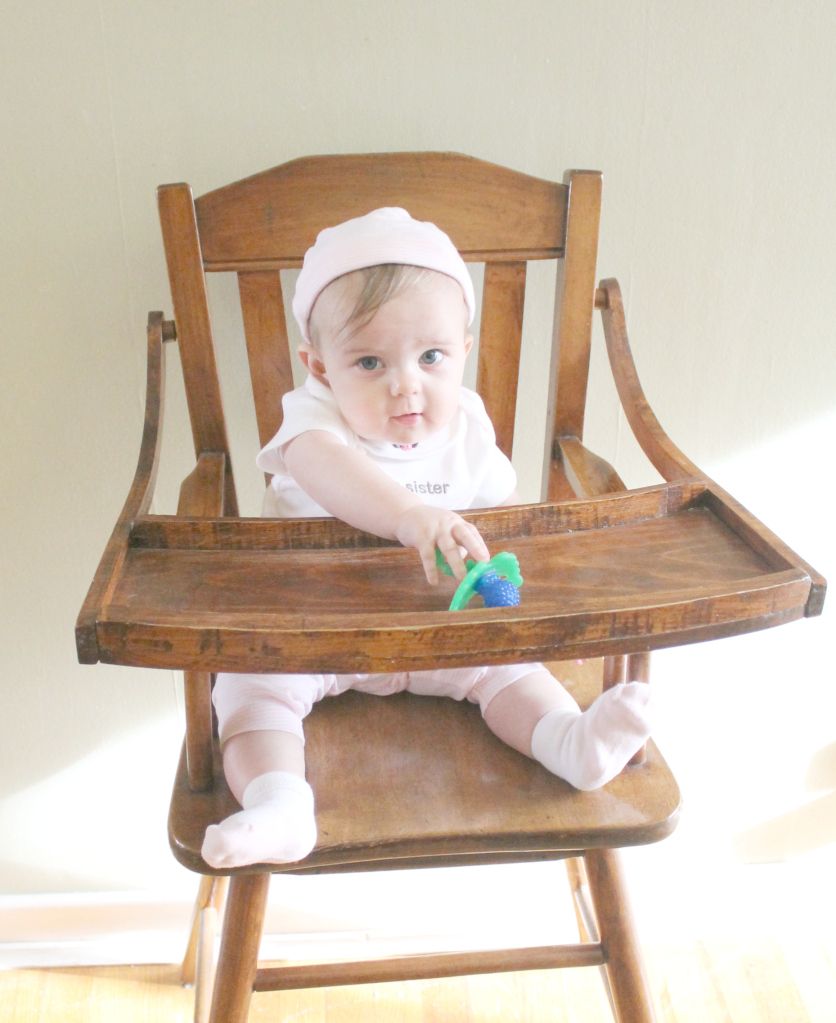 Her favorite Christmas toy!